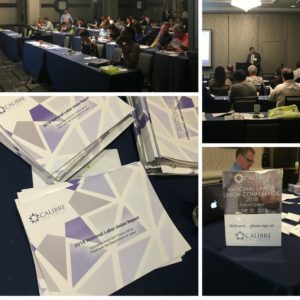 Once again we had a full house for our Annual National Labor Union Conference. This year's conference provided an annual update for attendees that focused on current regulatory reporting and financial matters that impacted labor unions.
A conference highlight was the keynote address by Laurence E. Gold, Partner at Trister, Ross, Schadler & Gold, PLLC. He discussed the rules and regulations regarding PAC reporting for labor unions. Other topics addressed included fraud prevention techniques, evaluation of financial software, and a general accounting update.
Our 2018 National Labor Union Report was also unveiled at the conference. Attendees received an exclusive first look and an overview of this year's findings.
To listen to the presentations or request a copy of this year's report please visit this page.